Skip navigation
Carol Rubin reappointed to Montgomery County Planning Board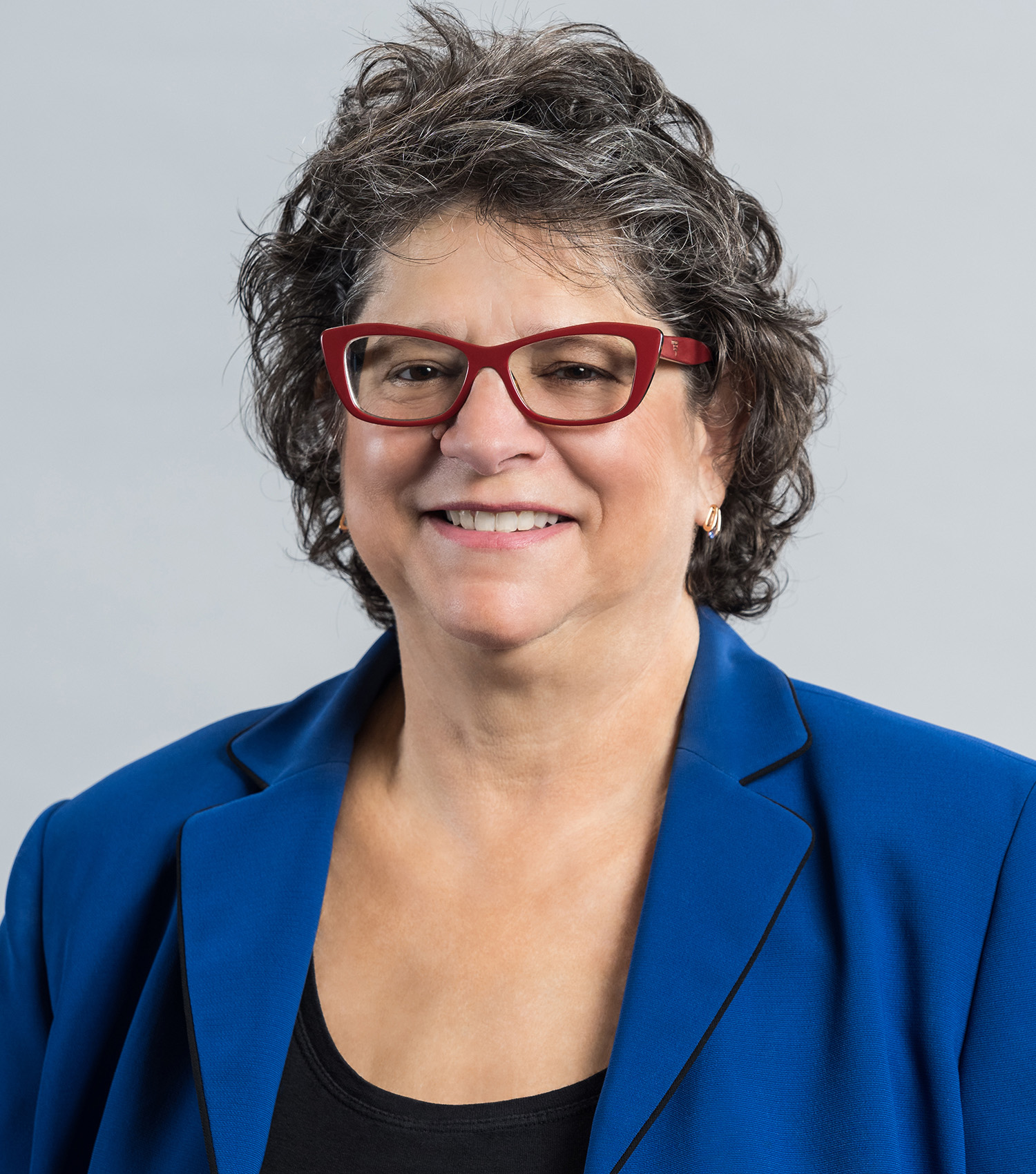 Commissioner Rubin reappointed unanimously by the County Council after serving interim term for eight months
WHEATON, Md. – The Montgomery County Council unanimously reappointed Carol Rubin to the Montgomery County Planning Board, part of The Maryland-National Capital Park and Planning Commission (M-NCPPC), during its meeting on Thursday, May 19. Commissioner Rubin, who was previously appointed in October 2021, will serve her first full, four-year term on the Planning Board and as a commissioner for M-NCPPC. Her first term was scheduled to end in June 2022 after serving the remaining eight months of former Planning Board Vice Chair Natali Fani-Gonzalez's term.
"What I've learned in my short time as a Planning Board member has been the importance of Board cohesion," said Commissioner Rubin. "That means listening to everyone who has comments or concerns about any issues before the Planning Board and acknowledging those opinions is critical.  But it's also very important that we clearly relay why the Planning Board is making certain decisions. I'm honored to continue to do this work for Montgomery County for another four years."
Since her appointment to the Montgomery County Planning Board, Commissioner Rubin has made contributions to Montgomery Parks and Planning in the areas of housing, transportation, and economic development, as well as environmental sustainability and resilience. In relation to economic development, Commissioner Rubin contributed to the Planning Board Draft of the Silver Spring Downtown and Adjacent Communities Plan, which is designed to attract small independent businesses, educational institutions, cutting-edge tech companies, and hubs for science and research.
Commissioner Rubin has worked to make the county more sustainable through the No Net Loss of Forest initiative, which seeks to achieve equal or greater area of forest planted than forest removed on a county-wide level, while also allowing development to continue moving forward. Additionally, Commissioner Rubin has supported the Attainable Housing Strategies initiative, and better transit access along the I-270 corridor with Corridor Forward: The I-270 Transit Plan, approved by the County Council in April 2022.
Commissioner Rubin been involved with the review of Montgomery Parks' update of the Wheaton Regional Park Master Plan which will be the first time the park's master plan has been updated in over three decades. She has also provided support for the department's 2022 Capital Improvements Program, the Parks Department's six-year budget which is updated every two years, and the 2022 Parks Recreation and Open Space Plan, a policy document to develop strategies to deliver the right parks in the right places.
Rubin, a former M-NCPPC attorney and most recently Montgomery Planning's Special Projects manager on the I-495 and I-270 Managed Lanes Study, retired after 16 years with the Commission in September 2021 to seek appointment to the Planning Board. The County Council has recognized Rubin for her expertise in land use matters and her ability to navigate complicated negotiations as well as her analytical and legal skills.
"We are fortunate to have Carol continue to serve on the Planning Board," said Planning Board Chair Casey Anderson. "Her legal and policy experience in land use, transportation, and parks has made her a valuable addition. I congratulate her on her reappointment and look forward to furthering our work to make Montgomery County even greater place to live."
The five-member Montgomery County Planning Board oversees Montgomery Parks and Planning. The Planning Board advises the County Council on land use planning and community planning in Montgomery County.
Members serve four-year terms and are limited to two full terms. No more than three members of the Planning Board may be from the same political party, and each member must be a resident and registered voter of Montgomery County when appointed. The Chair is a full-time position and served by Casey Anderson (Dem). The current Planning Board members include Vice Chair Partap Verma (Dem), Tina Patterson (Unaffiliated), Gerald Cichy (Rep), and Carol Rubin (Dem). Annual compensation for Planning Board members is $30,000, and the chair earns $215,727.
About Carol Rubin
Rubin has a long history of serving Montgomery County. She worked as principal counsel in the Office of the General Counsel at M-NCPPC for 13 years providing legal support to the Montgomery County Planning Department, the Montgomery County Department of Parks, and the Planning Board, advising on development applications and master plans, and issues related to land use and real estate transactions and development. In the 1990s, Rubin served as the primary business liaison and County Executive designee on property acquisition for the Silver Spring Redevelopment project. Since 2018, Rubin served as the special projects manager coordinating the Commission's response to the Maryland Department of Transportation, State Highway Administration (MDOT SHA) I-495 & I-270 Managed Lanes Study. Rubin lives in Kensington with her family and holds a law degree and B.A. from the University of Maryland.
About The Montgomery County Planning Board
The Montgomery County Planning Board plans for livable communities by developing large- and small-scale plans, providing guidelines for the pattern and pace of future development, and preserving historic resources throughout the 323,000-acre county. The Planning Board implements plans through its review of development applications and its subdivision decisions. The Planning Board is also responsible for the development and management of Montgomery County's nationally recognized 36,512-acre park system. No more than three Planning Board members may be from the same political party and all members must be residents and registered voters in Montgomery County when appointed. Current Planning Board members are Chair Casey Anderson, Vice Chair Partap Verma, Gerald Cichy, Tina Patterson, and Carol Rubin.
About The Montgomery County Department of Parks
Montgomery Parks manages more than 37,000 acres of parkland, consisting of 421 parks. Montgomery Parks is a department of The Maryland-National Capital Park and Planning Commission (M-NCPPC), a bi-county agency established in 1927 to steward public land. The M-NCPPC has been nationally recognized for its high-quality parks and recreation services and is regarded as a national model by other parks systems. www.montgomeryparks.org