Skip navigation
Montgomery County Council appoints new Planning Board Chair Artie Harris and Planning Board member Josh Linden
New Board members to fill seats of outgoing Chair Jeff Zyontz and Planning Board member Roberto Piñero  
WHEATON, Md. – The Montgomery County Planning Board, part of The Maryland-National Capital Park and Planning Commission (M-NCPPC) welcomes two new members to the Planning Board who were appointed by the Montgomery County Council on Tuesday, May 16, 2023. Effective June 15, Artie Harris (D) will be the new full-time Montgomery Planning Board Chair and Josh Linden (Unaffiliated) will be the new part-time Planning Board member. They are replacing outgoing Planning Board Chair Jeff Zyontz and Planning Board member Roberto Piñero who have served since October 2022. With these two positions filled, the Planning Board will now consist of Chair Artie Harris and Planning Board members Shawn Bartley, James Hedrick, Josh Linden, and Mitra Pedoeem.
The County Council appointed the new Planning Board members following interviews conducted in public at the May 2 Council meeting and a Council vote conducted after discussion in public at the May 16 Council meeting. The candidate receiving a majority of Councilmember votes was appointed for the respective position. Under state law, the Montgomery County Executive approves or disapproves Planning Board appointments within 30 days. Nine votes are needed by the County Council to override a veto by the County Executive. If no communication is received from the County Executive, the appointments are approved.
Planning Board members Bartley, Hedrick and Pedoeem are serving out the unexpired terms of the previous Planning Board members who resigned in October 2022. Planning Board appointees Harris and Linden will serve complete four-year terms. Their terms are as follows:
Shawn Bartley (R) until June 14, 2024.
Mitra Pedoeem (U) until June 14, 2025.
James Hedrick (D) until June 14, 2026.
Artie Harris (D) until June 14, 2027.
Josh Linden (U) until June 14, 2027.
In addition to serving on the Montgomery Planning Board, Planning Board members work with their colleagues on the Prince George's Planning Board and meet once per month as the M-NCPPC's Full Commission. The Full Commission considers and takes action on master plans, land use and parks matters across the bi-county region.
"The County Council has selected two highly qualified people, Artie Harris and Josh Linden, to serve as M-NCPPC Commissioners and Montgomery County Planning Board members," said outgoing Planning Board Chair Jeff Zyontz. "They have been given a remarkable opportunity for public service with a wide range of responsibilities. I have every expectation that the Planning Board will continue to work collaboratively for the benefit of all Montgomery County residents. It has been one of the great honors of my life to serve as Chair of the Planning Board. I thank the County Council for giving me that opportunity and the national award-winning staff for serving the Board so professionally during my brief tenure."
"I look forward to working with my new colleagues as M-NCPPC Commissioners as we work to steward the natural and built environment across our bi-county region," said M-NCPPC Chair and Prince George's Planning Board Chair Peter A. Shapiro.
The Montgomery County Planning Board is responsible for planning and subdivision functions in Montgomery County pursuant to the State Land Use Article. This includes the administration of subdivision regulations, preparation, and adoption of recommendations regarding zoning map amendments, the preparation of master plans, and mandatory referrals. The Montgomery County Planning Board serves as the Montgomery County Council's principal adviser on land use and community planning. The Council adopts zoning and subdivision laws, as well as master plans, which are then implemented by the Planning Board and Montgomery Planning, which drafts master plans, and performs surveys, studies and other planning duties as assigned by the Montgomery County Council. Learn more about the Development Review Process.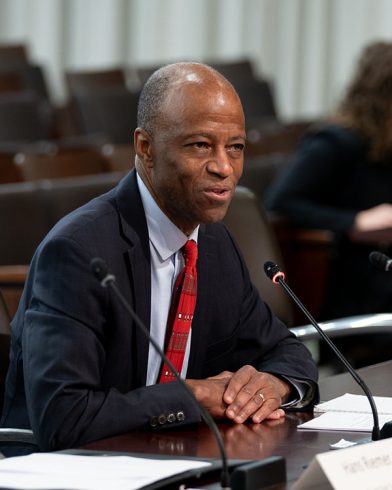 About Artie Harris
Artie Harris is the vice president of real estate at Montgomery Housing Partnership, Inc. (MHP), a nonprofit real estate development organization based in Silver Spring, MD. Previously, Harris was a vice president at Bozzuto Development Company, where he led teams developing market-rate and mixed-income housing projects across the Washington, DC region and beyond. He has 30 years of experience developing multi-family housing and retail facilities, and an additional nine years of experience as a civil engineer managing design and construction projects for commercial high-rise and industrial buildings and power plants. He holds a master's degree in business administration from Stanford University and a master's degree in civil engineering from Purdue University. Harris also holds a certification in Leadership in Energy and Environmental Design.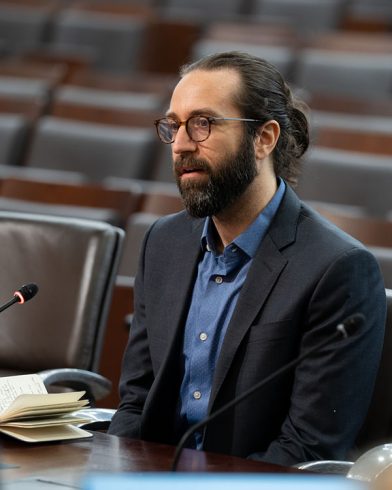 About Josh Linden
Josh Linden is a planner and analyst for BERK Consulting, a management consulting company, where he provides comprehensive plans, housing needs assessments, climate vulnerability assessments, equity analyses, pricing and more for housing, transportation and planning projects. Linden has also worked as a transportation planner at Jacobs Engineering. He has served on a variety of community and nonprofit boards, including the Metropolitan Washington Council of Governments' (MWCOG) Citizen Advisory Committee, co-Chair of Washington, DC's Advisory Neighborhood Commission 6C Transportation Committee, and as Chair of the Portland, Ore. Bureau of Transportation's Budget Advisory Committee. Linden currently serves as a board member for The Street Trust based in Portland. He holds a master's degree in government from Georgetown University and a master's degree in urban and regional planning from Portland State University.
Read the Montgomery County Council's press release.