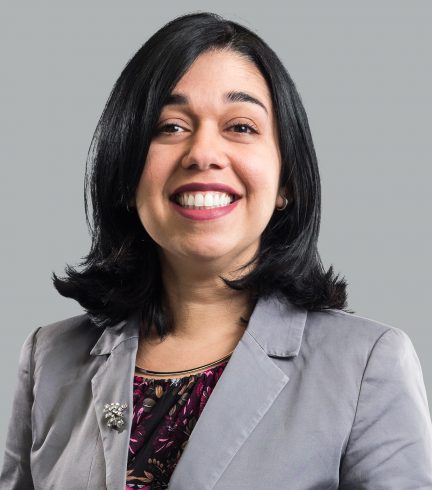 Montgomery County Council will appoint next Planning Board member to fill the vacant seat
WHEATON, MD –The Montgomery County Planning Board, part of The Maryland-National Capital Park and Planning Commission (M-NCPPC), announces the resignation of Vice Chair Natali Fani-González from the Planning Board, effective August 31, 2021. In a resignation letter sent to the County Council, Commissioner Fani-González said that "July 29 was my last Planning Board session. I would like to thank you for giving me the extraordinary honor to serve the county I love."
Commissioner Fani-González (Dem) has served on the Planning Board since 2014 as the first Latinx and millennial. She was appointed by the Montgomery County Council to serve a second term in May 2018 and was appointed Vice-Chair in May 2019. The County Council will conduct a search to appoint the next Planning Board member to fill the vacant seat, which is set to expire in May 2022.
"Natali has done a tremendous job over the past seven years in engaging our communities to be active participants in planning and landing use decisions," said Planning Board Chair Casey Anderson. "Her passion for Montgomery County will be missed on the Planning Board and we wish her well in her future endeavors."
Natali Fani-González has made contributions to the Board, Planning Department and Department of Parks. She has been involved with several planning efforts, including the Bethesda Downtown Sector Plan, 2016 Subdivision Staging Policy (SSP) and the 2020 update to the SSP, now called the Growth and Infrastructure Policy, Montgomery Village Master Plan, Greater Lyttonsville Sector Plan, Veirs Mills Corridor Master Plan and Bicycle Master Plan, as well as Thrive Montgomery 2050 – the update to the county's General Plan. For Thrive Montgomery, Commissioner Fani-González worked with Planning staff to engage diverse communities, including co-hosting the all-Spanish Ask Me Anything virtual community meeting in May 2020. Commissioner Fani-González has also been a supporter of Montgomery Parks plans and projects such as the work on the Energized Public Spaces plan, the update to the Wheaton Local Park and engagement efforts for the Wheaton Regional Park Master Plan update. In April 2018, she was selected to present in the national conference of the American Planning Association on a panel about public outreach for hard-to-reach audiences.
The five-member Montgomery County Planning Board oversees the Montgomery County Planning Department and the Montgomery County Department of Parks. The Planning Board advises the County Council on land use planning and community planning in Montgomery County.
Members serve four-year terms and are limited to two full terms. No more than three members of the Planning Board may be from the same political party, and each member must be a resident and registered voter of Montgomery County when appointed. The Chair is a full-time position and served by Casey Anderson (Dem). The current Planning Board members include Tina Patterson (Unaffiliated), Gerald Cichy (Rep), and Partap Verma (Dem). Annual compensation for Board members is currently $30,000, and the chair currently earns $209,754.