Skip navigation
Montgomery Planning announces community's selection of new mural for M-NCPPC Headquarters in downtown Wheaton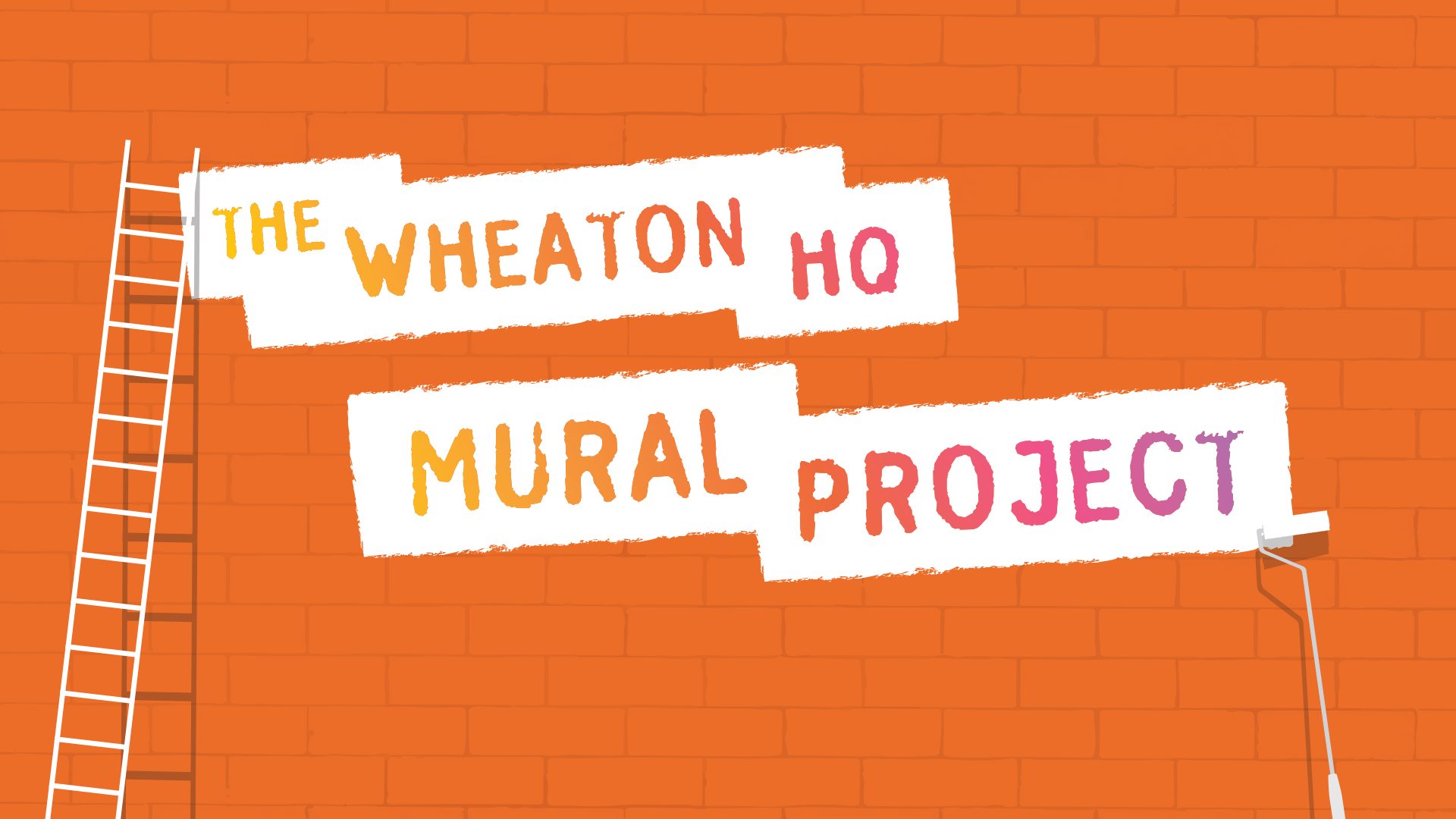 Community cast over 11,000 votes to select from three mural designs; Winning mural concept showcases diverse culture of Wheaton through dance
WHEATON, MD – The Montgomery County Planning Department, part of The Maryland-National Capital Park and Planning Commission (M-NCPPC), announced a new mural to go outside of M-NCPPC's Wheaton Headquarters, located at 2425 Reedie Drive in downtown Wheaton. The winning mural was selected after holding an online community vote in March 2021. A total of 11,703 votes were cast for three different mural designs. Nicole Bourgea's concept of dancers reflecting Wheaton's multicultural community received over 60% of community members' votes. Now, Bourgea will work with Montgomery Planning to finalize plans to paint her mural design this spring.
Bourgea, a local artist from Kensington, submitted her qualifications last fall in response to M-NCPPC's call for mural artist qualifications as part of  The Wheaton HQ Mural Project. Out of 28 submissions, a jury of representatives from the local community, the Montgomery Planning and Parks Departments, and the Regional Services Center selected three finalists to prepare mural designs. In addition to Bourgea's concept (Artist #1), the community voted on designs from Eric B. Ricks, (Artist #2), as well as MazPas with Oscar Gonzalez and Federico Frum (Artist #3) between March 16 and March 26.
"The Wheaton HQ Mural Project has truly been a community effort from start to finish," said Montgomery Planning Director Gwen Wright. "We are grateful to have had so many skilled artists submit their qualifications to paint a mural outside of our headquarters.  Public art is meant to build community and generate discussion. We believe we have accomplished this through the public's overwhelming participation in selecting the winning mural design."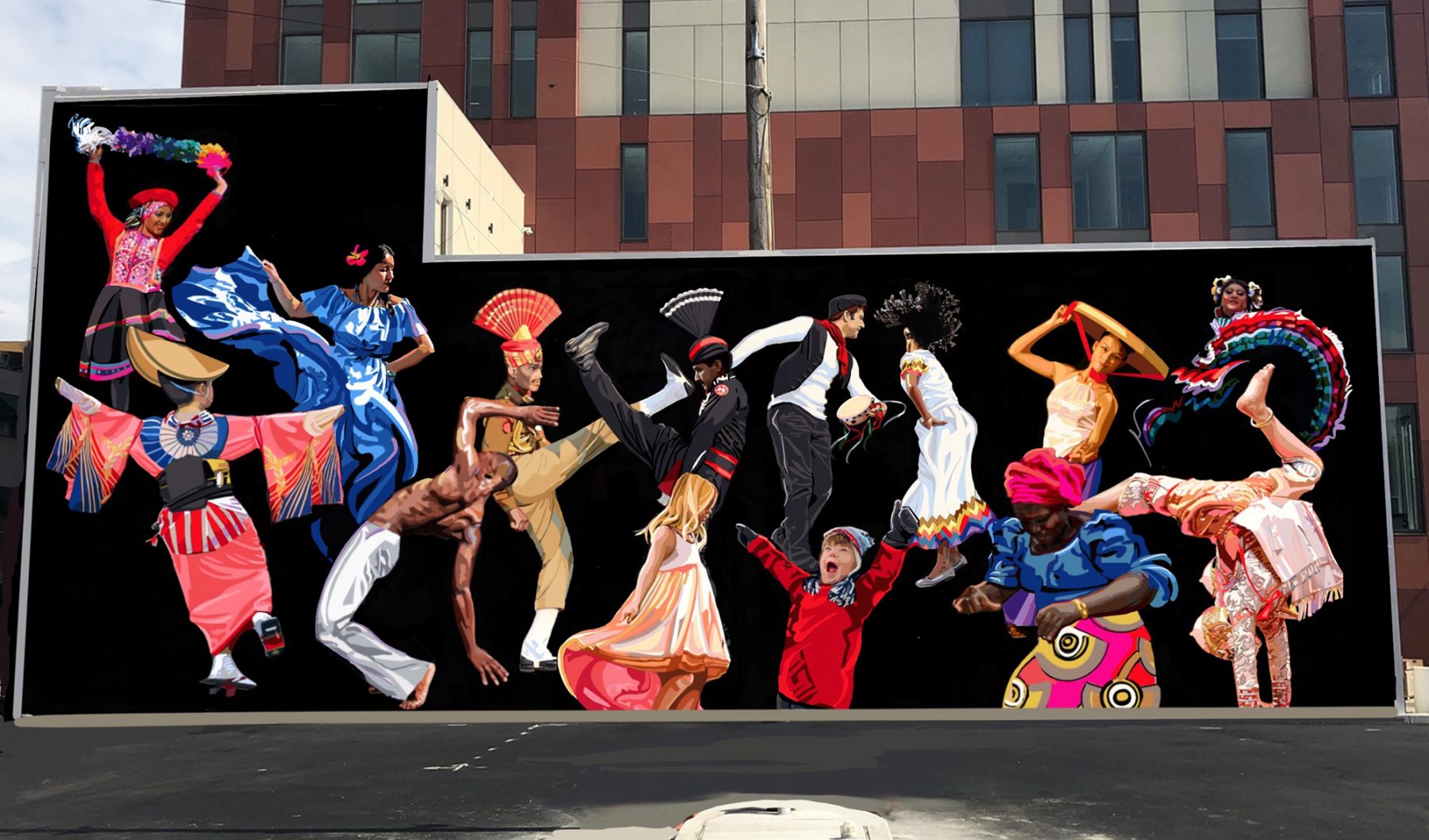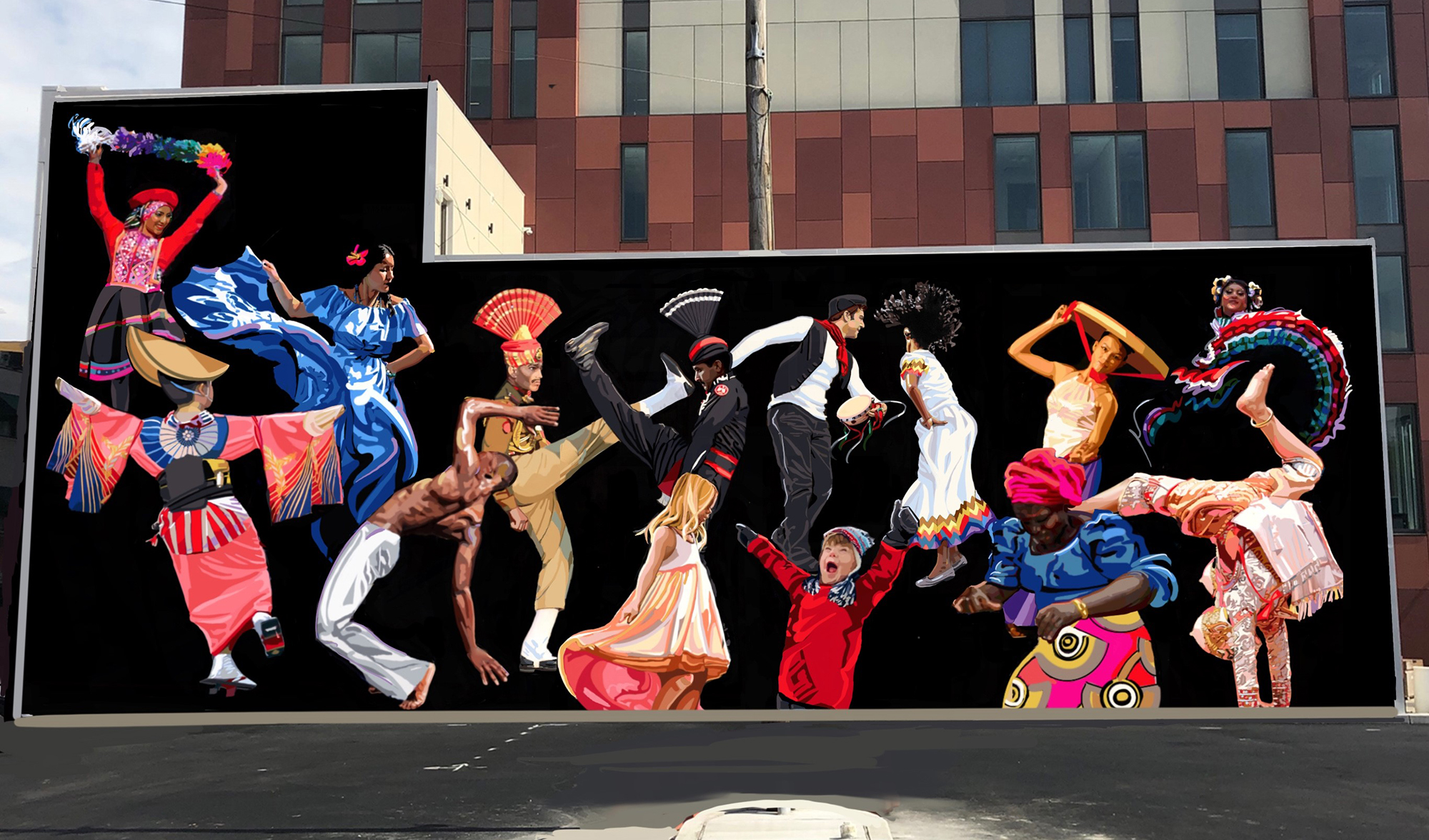 Like the other two finalists, Bourgea submitted a description of her work as "Artist #1" to help inform the public voting process. "This mural is a bold, colorful celebration of the fact that while we dance to our own beats, we all smile in the same language," said Bourgea in her mural description. "We come from diverse multicultural legacies with unique perspectives and various abilities, but we each have an important gift to offer with our life.  The concept for this mural was inspired by the artist's son who has Down syndrome and LOVES to dance. To see him dance—overcome with joy and the need to move his body to express that joy—is to know unequivocally that the most human thing we can do is to live fully alive! …These experiences point to our shared identity as people. This design is a celebration of Wheaton's strength as an authentic, vivid collage of humanity as well as its deep roots and bright, evolving future."
The mural will be located on the outside of the new, 14-story M-NCPPC Wheaton Headquarters strategically placed in the heart of Wheaton's Arts and Entertainment District. This LEED Platinum building, which opened in August 2020, is owned by M-NCPPC and houses the headquarters of Montgomery Planning and Montgomery Parks as well as several county agencies. The mural will be placed on the building's north-facing concrete block wall, adjacent to an existing surface parking lot owned by the Montgomery County Department of Transportation (MCDOT), between Triangle Lane and Grandview Avenue.
The Wheaton HQ Mural Project is funded through a generous donation from Stonebridge Development, the private partner who helped to build the Wheaton Headquarters. The mural is anticipated to be completed by July 2021. 
About the Wheaton Headquarters
The mixed-use, LEED-Platinum M-NCPPC Headquarters building, located at 2425 Reedie Drive, with ground-floor retail and upper-floor offices frames both Triangle Lane and Grandview Avenue, a landscaped plaza and the Marian Fryer town square across Reedie Drive. The M-NCPPC Wheaton Headquarters is the first government-owned office building to achieve LEED Platinum status in Maryland. The large, entrance lobby is framed in glass, illuminates the new plaza at night and is inviting and symbolizes the transparency and civic mindedness of government. The two-story lobby space will be open to the public once COVID-19 restrictions are lifted and used for displays, celebrations, and other events. The open lobby includes an information desk and publicly accessible grand staircase leading to the Planning Board auditorium on the second floor. A living green wall extends on one side of the space to represent the building's environmentally sensitive design. The building is currently closed to the public with staff on a maximum telework schedule due to the COVID-19 crisis. Learn more about the M-NCPPC Wheaton Headquarters building.