Skip navigation
Montgomery County Planning Board appoints Planning Board member Mitra Pedoeem as Vice Chair 
Pedoeem replaces outgoing Vice Chair Roberto Piñero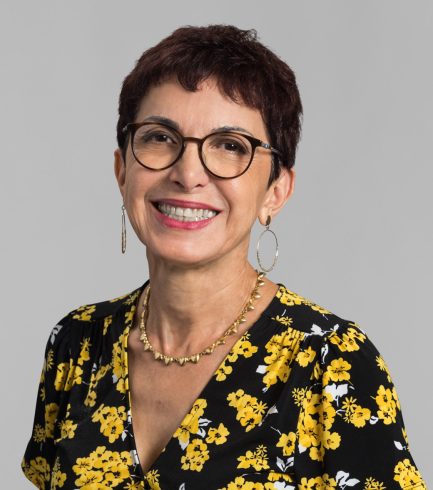 WHEATON, MD – The Montgomery County Planning Board, part of The Maryland-National Capital Park and Planning Commission (M-NCPPC), voted unanimously to appoint Planning Board member Mitra Pedoeem as Vice Chair of the Planning Board at its June 1 weekly meeting. She will serve a one-year term and replaces outgoing Vice Chair Roberto Piñero who has served as a Planning Board member since October 2022 and whose final Planning Board meeting is June 8.
As Vice Chair of the Planning Board, Pedoeem will assume the leadership duties of the Chair in the Chair's absence, overseeing Board meetings and completing other Board business.
"Mitra is a thoughtful and highly engaged Planning Board member who brings a wealth of institutional knowledge and experience to her role as Vice Chair of the Board," said outgoing Planning Board Chair Jeff Zyontz whose final meeting on the Planning Board is June 8.
Pedoeem will Chair the Planning Board's June 15 meeting as newly appointed Chair Artie Harris will be necessarily absent on that day and will Chair his first Board meeting June 22.
"I am humbled and honored that my Planning Board colleagues chose me as the next Vice Chair," said Pedoeem. "As Planning Board members, we have a great responsibility to make measured, informed land use decisions that shape our communities for decades to come. As Vice Chair, I look forward to continuing the Board's commitment to gathering all ideas, concerns, and perspectives and asking the right questions to ensure the best outcomes for Montgomery County."
Since serving on the Planning Board, Pedoeem has reviewed and cast votes on many important plans and projects including the Pedestrian Master Plan, the Great Seneca Plan, the Fairland and Briggs Chaney Master Plan, the Takoma Park Minor Master Plan Amendment, and multiple regulatory projects.
The County Council appointed Board members Pedoeem, James Hedrick and Shawn Bartley to the Board in March 2023, and they are serving the unexpired terms of the previous Planning Board members who resigned in October 2022. The County Council appointed new Planning Board member Josh Linden and Chair Harris on May 16, 2023.
About Mitra Pedoeem 
Mitra Pedoeem has more than 40 years of expert knowledge in public administration, organization, and leadership for different levels of government.
She began her career as a bridge engineer with the State Highway Administration designing bridges for the State of Maryland for five years, then worked as a structural engineer at the Montgomery County Department of Transportation. In 2001, she became a senior budget analyst with the Montgomery County Office of Management and Budget, expanding her knowledge of government organization and operation. Mitra began work as the Chief of Construction for Montgomery Parks in 2004, managing all aspects of construction for park facilities, then in 2009, was promoted to the Chief of the Parks Development Division to oversee Montgomery Parks' $200 million Capital Improvement program. Her final position with the Parks Department was as the Deputy Director of Administration from 2014 to 2019. In early 2021, Mitra was appointed as the Director for the Department of Permitting Services by the Montgomery County Executive; she retired from that position in 2022.
Mitra has been a Montgomery County resident for 40-plus years. She is a licensed engineer and has a bachelor's degree in civil engineering and a master's degree in structural engineering from the University of Maryland.